Marc Greco is one of the most experienced and well regarded fitness professionals in South Wales. Marc first became interested in exercise after he experienced back problems in the late 1980's. Marc took the advice of a good friend and professional dancer to start an exercise program. Within months, Marc was hooked! Marc trained as an instructor to deliver exercise classes and within months started teaching at the Peppermint Dance Studios in Swansea.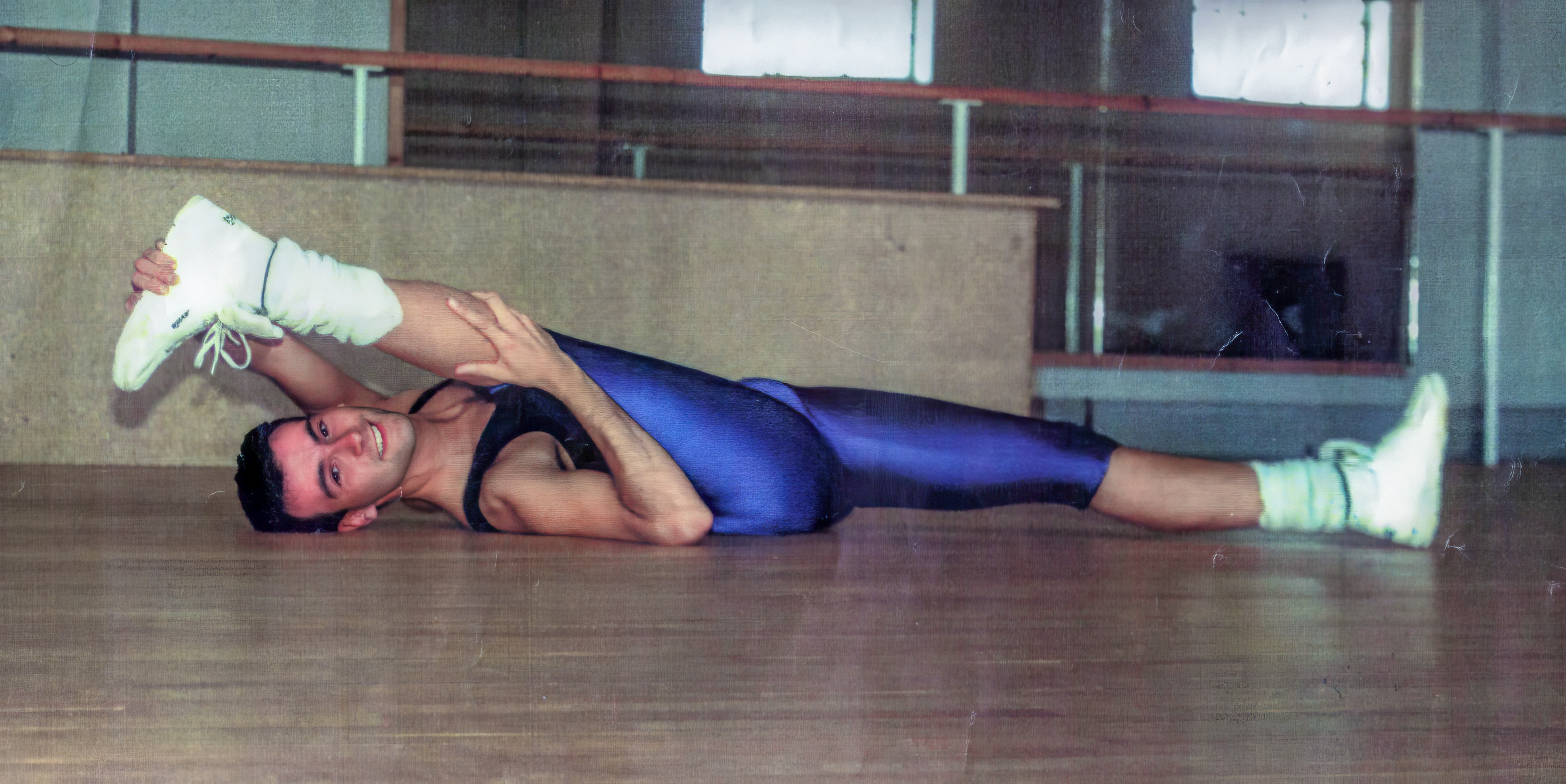 (Above Marc at John Burns Gym, Swansea.)
Welsh Aerobic Champion.
1990 proved to be a turning point in Marc's career when he started working with Chris Williams at her 'World of Fitness Studio' in Newport. The studio gained a reputation for training aerobic champions. Chris became a British Aerobic Champion and in 1991 Marc became Welsh Aerobic Champion beating off fierce competition at national level.  
The Best Classes in the Best Venues
With his reputation & credibility established Marc's career has seen him teaching classes in the premier gyms and sports facilities across South Wales. This extensive experience and expertise means Marc is comfortable and competent teaching at any level from 'beginner' through to 'advanced' level classes to groups as well as providing personal training sessions to clients in their own homes.  
(Below, whilst training with Kris Hughes for an aerobic competition. Again at John Burn Gym, Swansea.)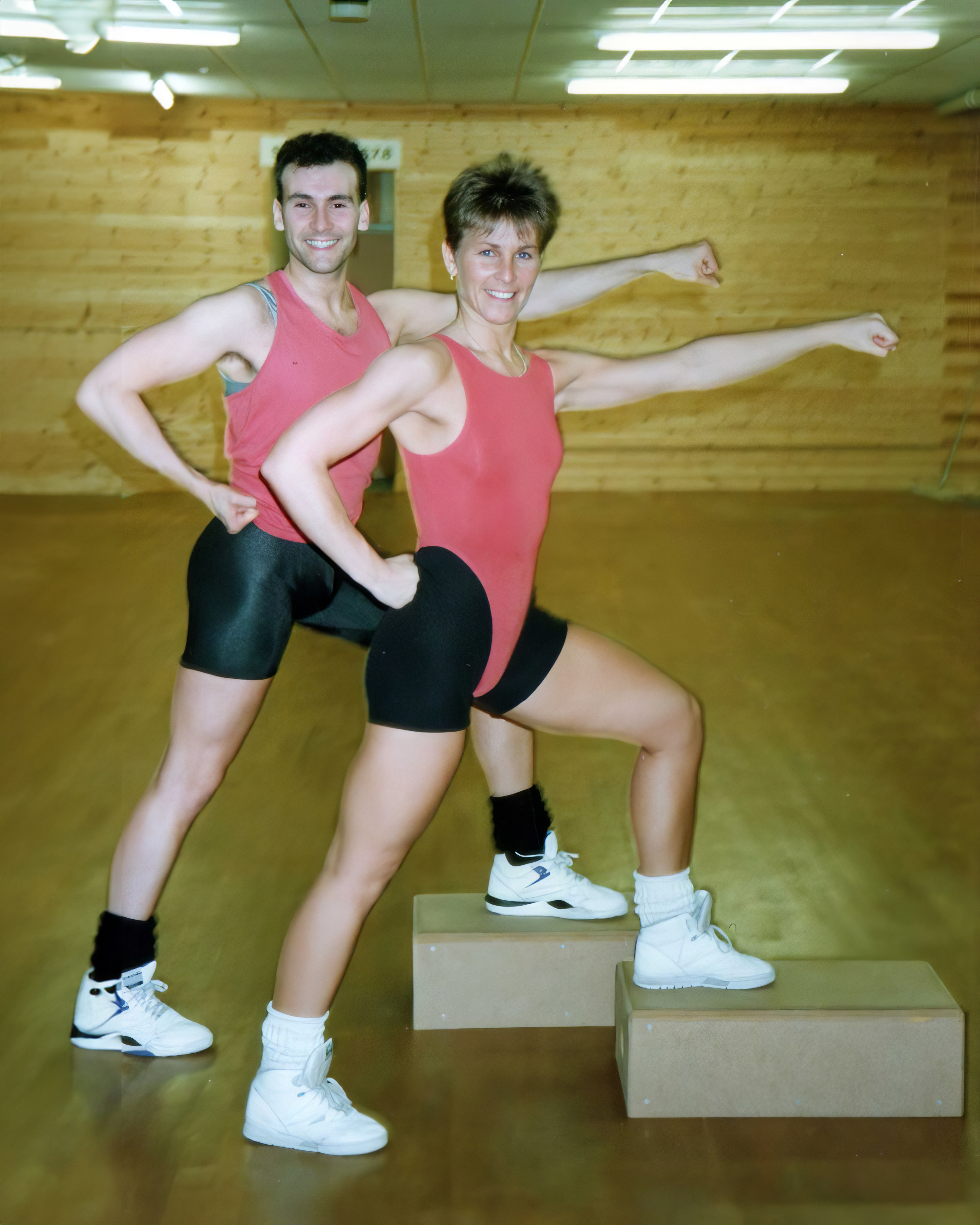 New Developments
Marc has been at the forefront of his field and has been extremely keen to develop a wide range of disciplines for the people attending his exercise classes. For example, Marc introduced Step Aerobics to Swansea. (He delivered the first Step class in Swansea at the John Burns Gym on Mariner Street) More recently he has been at the forefront of introducing Pilates classes to South West Wales as one of only a handful of trained and qualified instructors in the region.  
Why Pilates?
Marc first discovered Pilates in 1987 during his weekly trips to the famous Pineapple Studios in Covent Garden, London. Although at this time, his experience was restricted to participation and not instruction. It was thirteen years until (through the expert guidance and tutelage of The Pilates Institute in London) Marc became one of the very first accredited & qualified Pilates instructors in Wales.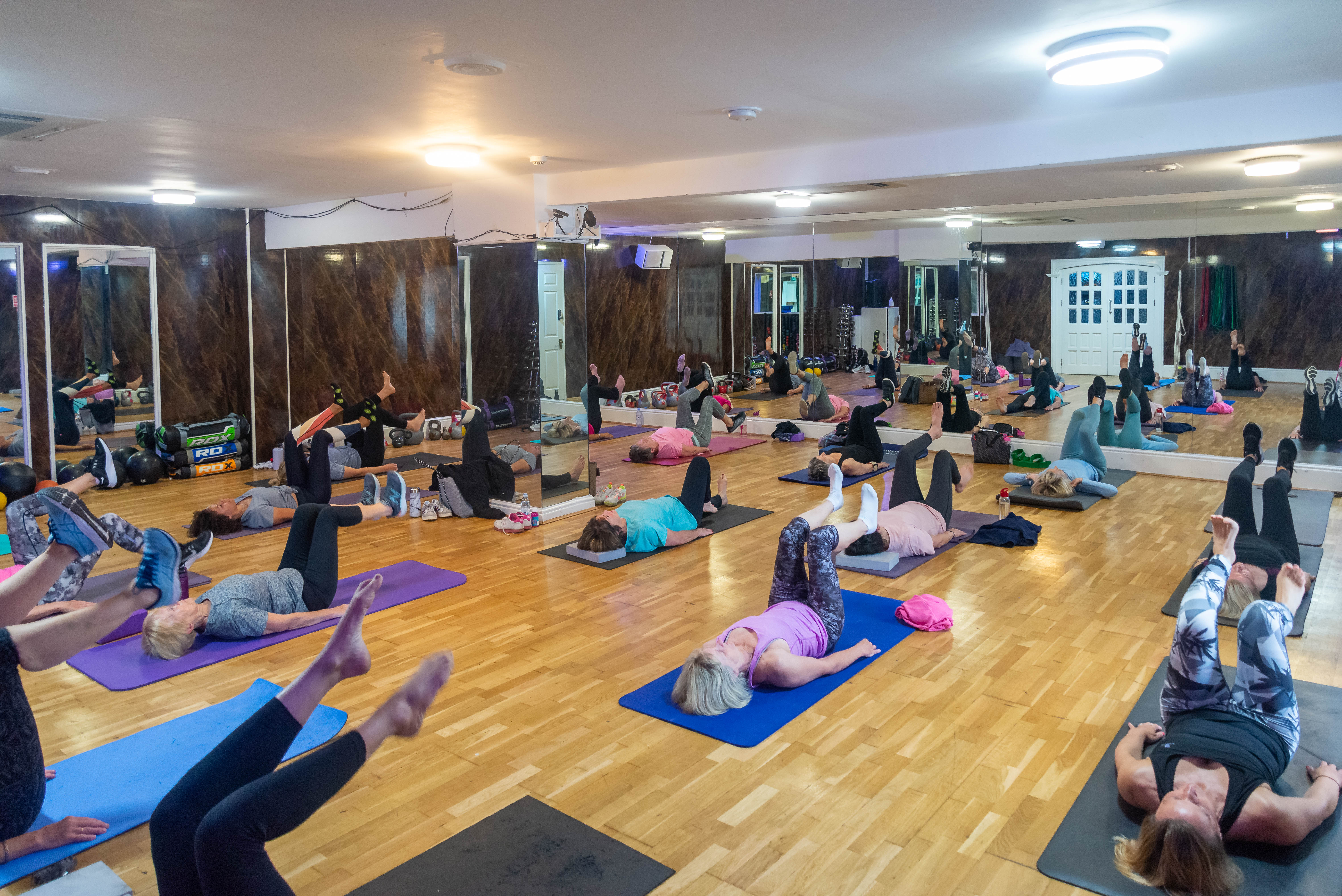 Marc continues his professional development, continually sophisticating and refining his understanding of the science behind Pilates. This is driven by Marc's belief that he has gained a great deal both physically and mentally from this form of exercise and is keen to introduce these benefits to others. In order for him to provide the best level of service to his classes and private clients, Marc has complemented his Pilates training with thorough studies of both anatomy and physiology. This means that Marc is able to create his own classes that safely and effectively blend disciplines of Pilates, Yoga & Tai Chi creating a unique workout.  
The Future and different direction.
Marc has also taken a different direction in the form of Photography which he qualified in 2007, this then led him onto a HND in Interactive Digital Media which again he achieved in 2009 and finished his Degree in June 2011 at Swansea Metropolitan University in Digital Multimedia. Then in 2021 Marc enrolled onto the Master Degree (Photography: Contemporary Dialogues) at University Of Wales Trinity St. Davids, and graduated 2022.